Recently, Guangdong market supervision and Administration Bureau released the list of contract abiding and credit worthy enterprises in Guangdong Province in 2019. Shenzhen Degas Co., Ltd. successfully passed the evaluation of Guangdong Provincial Administration for Industry and commerce with its good social reputation and standardized contract management system, and was awarded the honorary title of "Guangdong Province contract abiding and trustworthy enterprise", and won the honorary certificate and the honorary certificate issued by the government The plaque has become the outstanding one in the industry.
This honor is a full affirmation of Shenzhen Degas Co., Ltd. in its business activities. Winning the "contract abiding and trustworthy enterprise" is conducive to improving the company's integrity and establishing a good corporate image, especially for Degas, a high-tech company focusing on the development of family intelligent postpartum rehabilitation medical devices, honest operation and compliance production are indispensable.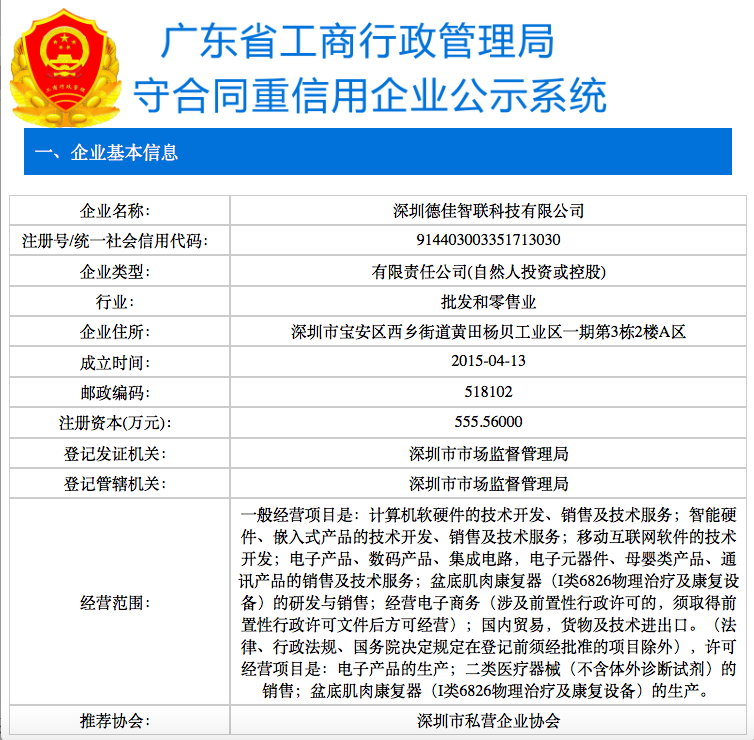 The contract abiding and credit worthy enterprise in Guangdong Province refers to the enterprise registered and operated in Guangdong Province for more than two years, without any adverse phenomena such as illegal operation, contract fraud, production and sale of counterfeit goods. The contract management system is perfect and can fully and practically perform the contract. Except for the cases stipulated by law such as force majeure, breach of contract by the other party or termination of the agreement between the two parties, the contract performance rate reaches 100%, which is confirmed by the industrial and commercial department And to the outside world to publicize the reputation of excellent enterprises.
A good credit system is also the booster and safety valve of market economy. Since its establishment, Shenzhen Degas Co., Ltd. has been adhering to the corporate culture of honesty and credit as the core value of corporate culture, so as to win the high trust of customers and social industries.
Since the launch of majang, the main brand of Degas focusing on Intelligent postpartum rehabilitation system, it has been recognized by 30W + monther and 4000 + rehabilitation institutions. For Degaa, obtaining the certification of Guangdong Province's contract abiding and trustworthy enterprise not only enhances the company's core competitiveness and brand influence in the postpartum rehabilitation market, but also helps the company to gain more trust from dealers, agents and consumers at all levels.
In the future development path of the company, Degas will continue to adhere to the construction of enterprise integrity system, adhere to the principle of "win credit with sincerity, establish reputation by credit", and standardize management behavior to ensure the healthy development of postpartum rehabilitation industry.